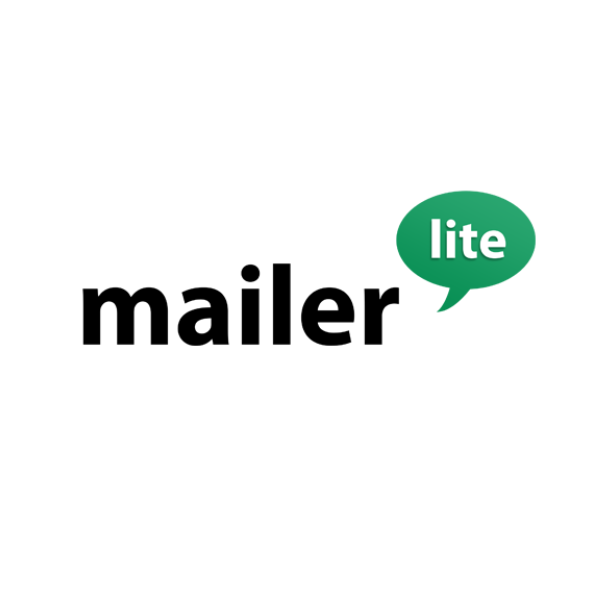 Support -

8/10

Features -

6/10

Pricing -

8/10

Usability -

9/10
Comments Rating
( reviews)
MailerLite Review – Email Marketing For The Rest Of Us

Watch out MadMimi, you may have been known for your affordable pricing before, but it looks like MailerLite might be taking over that slot, especially since you just raised your prices.

With all the frequent changes happening in Social Media and SEO that is limiting the amount of traffic coming into your site, customer acquisition and retention has become more important than ever.

Email Marketing continues to be the best way to retain customers and keep them coming back to your brand. So there's no wonder why they're over 70 email marketing services out there.

Many of them offer their own special features, and more importantly their own type of pricing.

Up until now, MadMimi had the most affordable email marketing service out there, that's until MailerLite entered the market.
MailerLite Review
We're not going to go over the top with this review, we'll cover the 3 most important things people look for in a email marketing service, which is Usability, Design and Pricing.
Usability
MailerLite took me less than 5 minutes to setup and send my first email, the newsletter has a drag & drop function that requires no learning.

I did find it to be a little clumsy though, there were times where I would set something and it wouldn't save, they should have a auto save function enabled.
Apart from that setting up emails was a breeze.
Design
Nothing sets you apart from the competition more than branding, and when it comes to email marketing it's all about Email Templates. MailerLite leaves much to be desired when it comes to designing email templates, compared to other services that I've used.
Beyond what you can do in the Newsletter builder, there's no way to design a newsletter template.

It's perfect for those with no design skills, but if your a web designer like my self your HTML skills are of no use here.

That being said I did find a few Newsletters that looked pretty nice, despite the fact.

Obviously, the last one is from my demo of the service. If you have a nice header image that's all you really need for branding.
Pricing
Of all the email marketing services I've seen, I'm pretty sure this is the first one that's priced on a yearly basis and very low even for yearly pricing. There pricing starts at $99 / YEAR for 10,000 subscribers with the ability to send unlimited emails.

Matched up against MadMimi which is considered the most affordable, you would be paying $46/month for the same 10,000 subscribers.

Now of course pricing is great and all but how does it match up against other services in terms of features?

Below is a list of questions that customers are usually looking for in a email marketing service, some of which are the same ones we asked one of
MadMimi's founders Dean Levitt.

Questions were answered by Ronald, Customer support manager at MailerLite.

1. What sets Mailerlite apart from other email marketing services?
There are lots of email newsletters service providers available, however, most of them are relatively expensive for individuals or small companies. MailerLite made email newsletters supper easy and affordable.
Forget complex settings and unnecessary features: MailerLite is so easy to use, it lets you create and send beautiful email newsletters, manage subscribers and track results with no design or HTML knowledge required.

2. Why did you choose a yearly pricing structure as oppose monthly pricing like most other services?
Because MailerLite's yearly price is even lower than some of the ESP monthly prices. You can pay for the whole year subscription on MailerLite instead of the one month account elsewhere. Can you ever imagine this?

3. Feedburner, Aweber and a few other services have a very useful "RSS to Email" feature where it automatically uses the title from the latest or most popular post on a website, as the subject line for sending out daily email updates of all the latest posts from a site.
This is something a lot of bloggers and news sites are looking for, MailerLite doesn't currently support this, is there any plans on supporting it in the future?
Yes. We are planning to launch this feature as well to make bloggers life easily. At the moment we are developing new features to be launched with our next updates and we ask you to check our last updates in which we improved MailerLite platform to the next level too (https://tiny.cc/xhg1mw)

4. In the world of Marketing where Social media currently dominates, what will be the future of email marketing?
Here at MailerLite we think that social media is on its wave at the moment. It is like WEB 2.0 some 8 years ago. But looking at all this prospectively email will never die and the real answer why is provided straight from the inventor of email. (https://tiny.cc/w3f1mw).

5. Who would benefit the most from using the MailerLite service? Local businesses, Bloggers, News & Media Sites, Enterprises etc.
All of them except Enterprises. But even they can if their list of subscribers is up to 50 000. They can easily use MailerLite for their email marketing campaigns. Sily use MailerLite for their email marketing campaigns.

That just about wraps up our MailerLite Review, from what I've seen it's a solid service, they have a few important new features coming up and their pricing is definitely to consider in choosing the right email marketing service for your business.

They have a 30 day trial, visit MailerLite for more info.