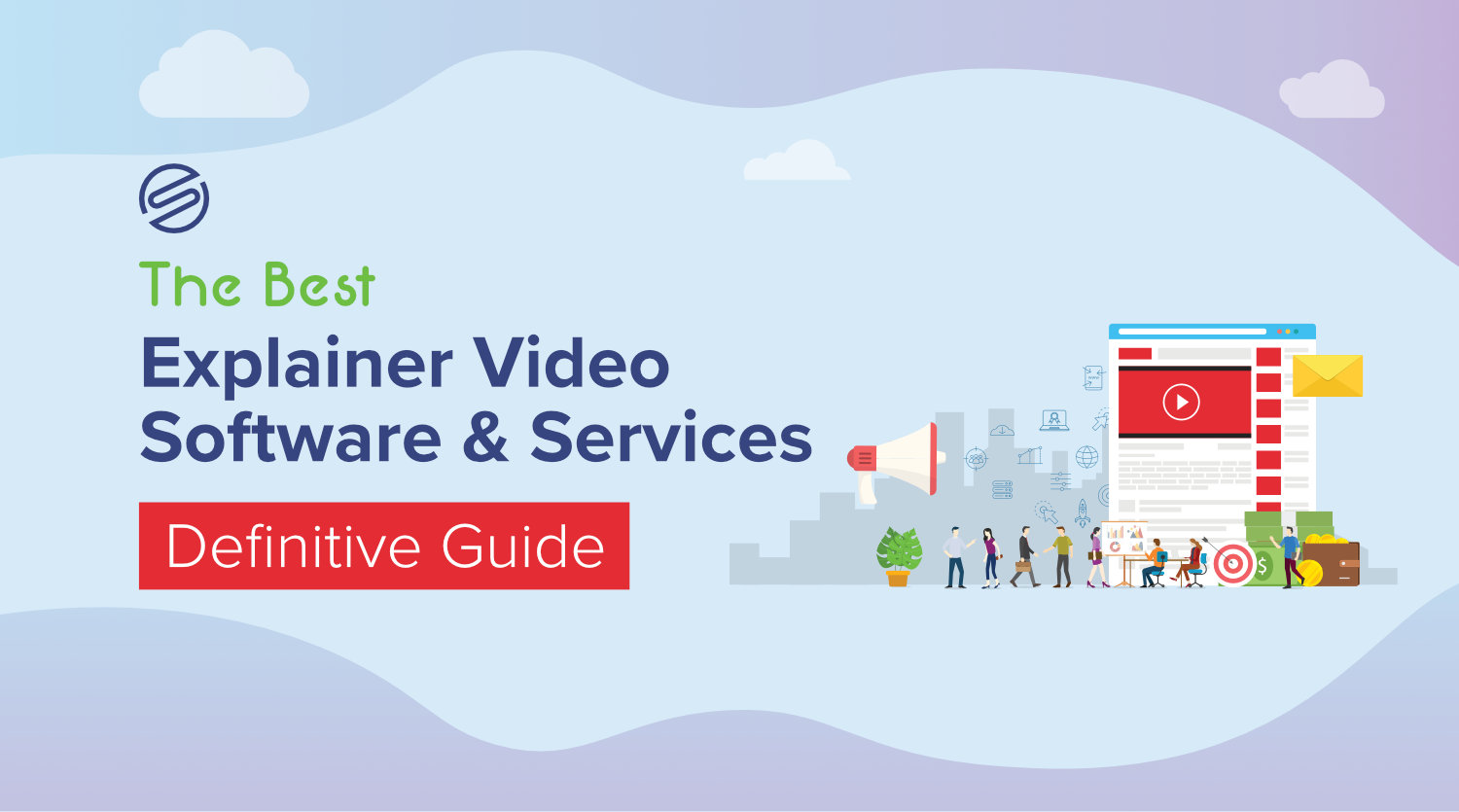 Explainer Videos 101: The Best Explainer Video Software & Services
Explainer videos are a growing trend among the Internet business entrepreneurs. Their main advantage is that they can explain a whole business plan or project in only two or three minutes in a funny and witty way.
What is an Explainer Video?
An explainer video is a video that was made to quickly describe a product or service. Am explainer is usually 5 minutes or less with the majority of them being less than a minute.
Explainer videos are usually animated or whiteboard style. They can also be real-life videos as well. Explainer videos also go by the name video marketing.
They are common among software products and services.
You will also find them frequently used in the education space as well.
Explainer Video Services
They are specially useful for projects looking for funding or for pre releases of new products. There are quite a lot of companies that are specialized in the creation of these short videos so, when it comes to choosing one we can trust, the decision is always hard. Let's take a look into the main ones:
VideoZee
129films
Veracity Colab
Epipheo
GrumoMedia
Switch Video
Planet Nutshell
Splainers
Fire Starter Studios
PromoShin
Video Explainers
Broadcast 2 World
The Cuillin Collective
Pulse Design Lab
321 Fast Draw
Simple Story
Demo Duck
Idea Rocket
Panda Motion
Explanatory Videos
Illustrate It
Video Jane
Explainers.in
Story Vision Video
Picture Lab
Simpli Film
Video Jeeves
Easy Explain Video
Explainify
Bread N Beyond
Demo Flick