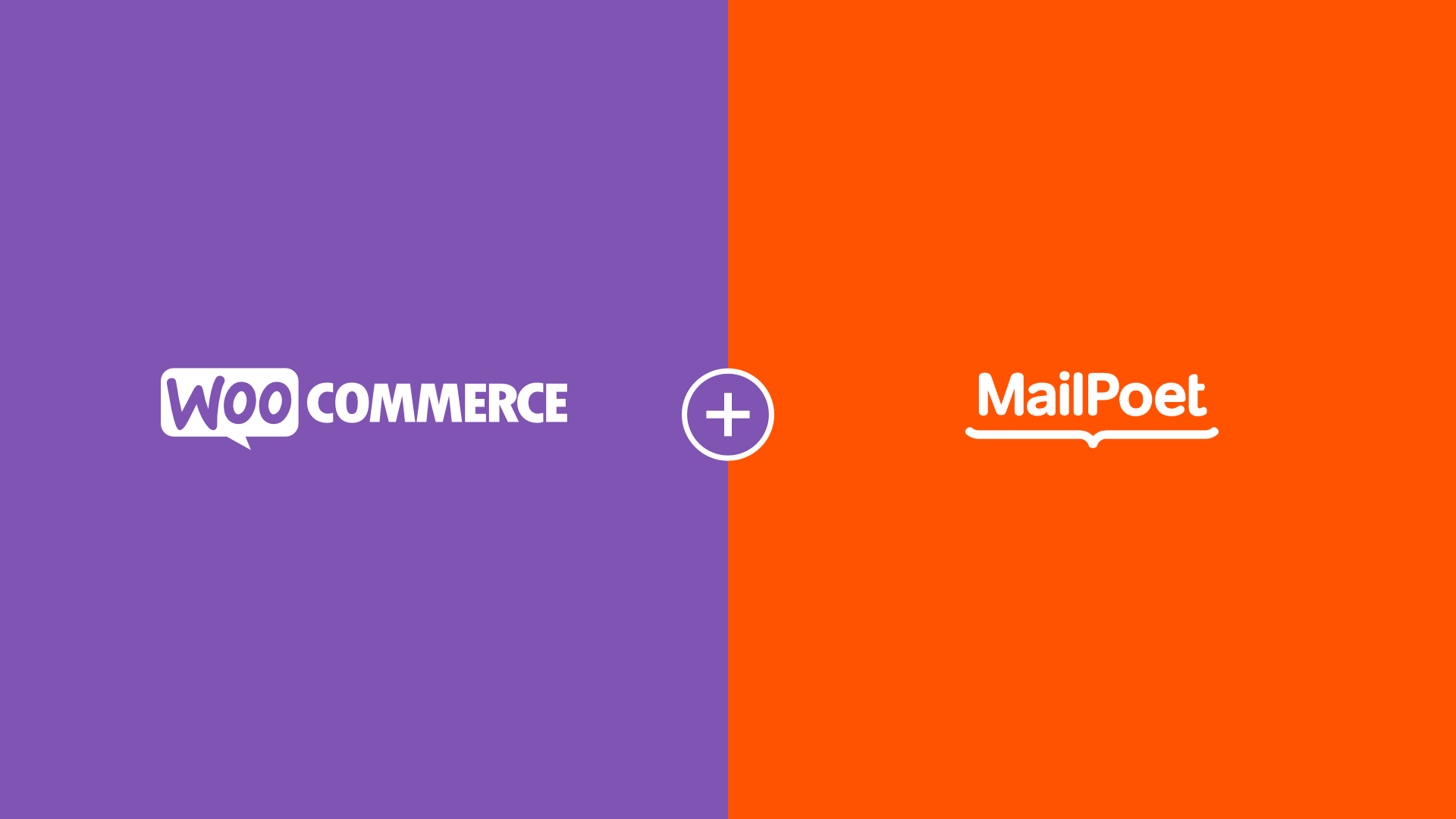 WooCommerce Acquires MailPoet
Didn't see that coming, but it's not surprising
By now, the majority of MaiPoet (Formerly known as Wysija) users should've received the email announcing that MailPoet has been acquired by leading Ecommerce platform WooCommerce. Starting today, WooCommerce takes over operations of MailPoet.
Not much is changing at this very moment, but the most immediate change is to the Terms of Service and Privacy Policy. Which have now updated to Automattic, the parent company of WooCommerce and WordPress.com
Why MailPoet?
MailPoet is one of the most popular email marketing plugins for WordPress; the plugin is available in two versions MailPoet 2 (100k active installs) and MailPoet 3 (100k active installs).
It's second to the only Newsletter which has over 300K+ active installs on the WordPress plugin directory.
Even though Newsletter is more popular, people see MailPoet (Version 3 specifically) as a more elegant email marketing plugin both from a design and usability standpoint.
Almost a quarter of all MailPoet users already use MailPoet in tandem with WooCommerce, so for them, this will most likely be a welcomed change.
I have been using MailPoet for 6+ years, all the way back to when it was still called Wysija. I've had many complaints, and I've seen the plugin evolve over the years. Some of the changes have been great, while others no so much.
That said, I'm looking forward to seeing where this goes.
I use WooCommerce extensively for both personal projects and client projects, so having an email marketing plugin more tightly integrated with it will overall be an added benefit.
So what about version 2 users?
With this acquisition, things are looking bleak for MailPoet version 2 users. Judging by how WooCommerce has been integrating, I see version 2 officially getting deprecated.
I don't foresee WooCommerce supporting two versions of MailPoet. They're more likely to bring those 100k+ active users into the fold of version 3.
One of the big reasons why so many users stayed with version 2 was the support for WordPress Multisite, which isn't supported in version 3…
Not yet.
But since WooCommerce does support multisite, we could see support for it returned in MailPoet 3.
So fingers crossed.
WooCommerce wants to become an All-in-One Ecommerce and marketing platform
With the rise of Shopify, BigCommerce, SquareSpace, and Wix, which all now big competitors in the Ecommerce space. WooCommerce needs to bolster its offering to remain competitive and continue to be a market leader.
The MailPoet co-founder, Kim Gjerstad and WooCommerce CEO Paul Maiorana have been in talks for over a year about a possible partnership. This obviously developed into an acquisition conversation over the months that followed and here we are now.
When you think about it, this acquisition makes sense for WooCommerce. Instead of building an email marketing solution from the ground up, which I'm sure was on the roadmap for WooCommerce, acquiring one of the market leaders with an existing user base puts them ahead of the curve. 
It also places them on par with the likes of Shopify, SquareSpace, and Wix which all have their own in-house email marketing solutions. 
I'm looking forward to future integrations, congrats to the MailPoet team on the succes of their plugin and now getting aquired by WooCommerce.
Let's see what the future holds.
MailPoet Queations and Answers
MailPoet created a list of Q&As, I've added them here for your convenience.
1. What will happen to my MailPoet plan?
You'll be able to continue to use your MailPoet plan as normal. No changes are being made to MailPoet's functionality or the structure of our plans at the moment.
The only change to be aware of right now is our updated Terms of Service and Privacy Policy.
2. I don't use WooCommerce, will I still be able to use MailPoet?
Yes! MailPoet will continue to be available for all WordPress users; regardless of whether they have a WooCommerce store or not.
3. What will happen to my data?
Your data will be governed by the new Privacy Policy.
4. Will your refund policy remain the same?
Yes.
5. Will I still be able to access MailPoet Support?
Absolutely. Support will still be available through the Knowledge Base, Support Forums, and if you're a paying user, via the blue chat icon in the plugin.
6. Are any features changing?
There will be no immediate change to MailPoet's features.
7. Will MailPoet continue to be updated?
Yes, the team will continue to update and improve the MailPoet 3 plugin, with a focus on WooCommerce functionality and features.
8. Will the roadmap on https://feedback.mailpoet.com change?
We anticipate a slight delay whilst we go through the acquisition process. We'll update the roadmap when we have a clearer idea of the expected delay.
9. What will happen to MailPoet 2?
We will continue to make security updates to it as we've done for the past 3 years.
10. I use the MailPoet Sending Service, will my emails continue to be sent that way, or will they be sent by WooCommerce?
The MailPoet Sending Service will continue to work as your sending method.
If you use your own sending method (e.g. your host or an SMTP plugin), you'll be able to continue using this method.
11. Will prices go up?
No, our pricing structure will remain the same for now.
12. Will my subscription renew at the end of my current subscription period?
Yes, the billing process will remain exactly the same.
13. I have an AppSumo Lifetime License; will it continue to work?
Yes! You'll still have full access to MailPoet.
14. I'm an affiliate, what does this mean for me?
Thanks for being a part of our affiliate program! The program will not be changing, and you'll be able to continue to earn a commission for your referrals.
15. What will happen to the MailPoet team?
The whole team will continue to work on MailPoet, but will now be a part of the much larger team at WooCommerce.