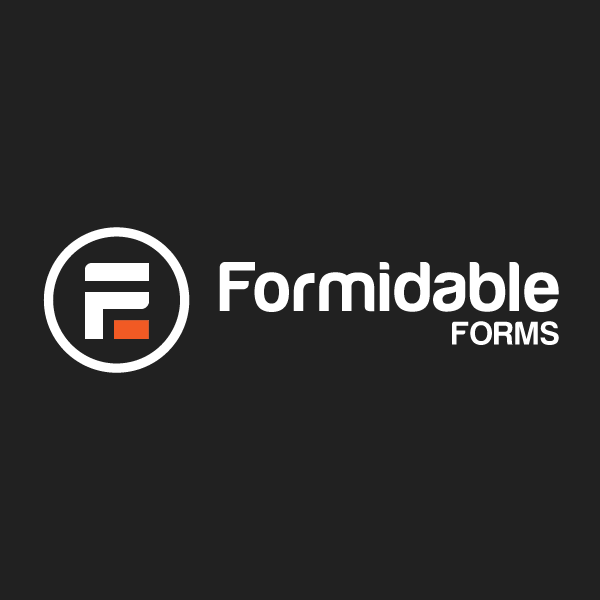 Formidable Forms
Usability -

9/10

Features -

8/10

Support -

6/10

Pricing -

3/10
Comments Rating
( reviews)
Formidable Forms Review – The Form Builder I Love But Don't Recommend
I'm conflicted when it comes to Formidable Forms because I love the plugin but they're some things that make me wish I had chosen another form builder for WordPress.
I don't write reviews to simply make money (although it's great when I get commissions for products I do like). In fact, I've written bad reviews for products that had high commissions.
I didn't care though because it was a sh*t product and I had no interest in making money from sh*t products.
And no it wasn't one of those scenarios where I write a takedown review of one product just to promote a competing product.
This is not the case with Formidable Forms, in all honesty, If I had to place it in a top 10 list, I'd say it's in the top 3 best WordPress form builders.
Formidable Forms Review
When it comes to what can be accomplished with Formidable Forms (formerly Formidable Pro), calling it a form build simply isn't accurate, this plugin serves an added layer on top of WordPress which makes it a much more efficient data management platform.
So let's talk about what I liked and disliked about this plugin, they're a ton of features but I'm only going to highlight the ones that make this plugin stand out.
Pros
Formidable Views: In the early days of WordPress form builders, nothing even remotely close to creating views were available, today form builders are not only available but pretty complex.
You can all sorts of things like creating graphs, directories, tables, job boards, calendars and a whole lot more.
Without touching code you can display entries from the currently logged in user with dynamic filtering. They're easy to control and customize to match your site's design and layout.
Things like function, being sortable and searchable are also easy to achieve.
Without touching code you can display entries from the currently logged in user with dynamic filtering.
They're easy to control and customize to match your site's design and layout. Things like function, being sortable and searchable are also easy to achieve.
You can see an example of View setup on this site when you register to create a post.
Add-ons: When I first purchased Formidable Forms way back in 2012, the Add-on section was pathetic, today, that is no longer the case.
The last time I checked, they provided over 20 officials add-ons and because of the plugin is so widely used, they also have over 30 3rd party plugins, some of which I'm using on this site.

Useful add-ons include:
User Registration
MailChimp
PayPal
My Cred (3rd party)
User Tracking
Formidable API
Stripe
Usability: From the very beginning, one of the main things that stood out about Formidable was its ease of use, from download to installation, you can be up and building your first form in under 10 minutes.
The learning curve is very minimal.
Even today with all the new features that have been added to the plugin, the simplistic UI still remains the same.
Email Notifications: This feature is commonplace in all the best WordPress form builders out there but the thing that makes formidable a little better is that it integrates nicely with other plugins, specifically email plugins.
Many of us use email newsletter plugins like Mail Poet and Mailster to handle all our WordPress email needs, Formidable integrates nicely with these plugins because it doesn't add any unwanted HTML markup to their emails making blend nicely with Email templates used by other plugins.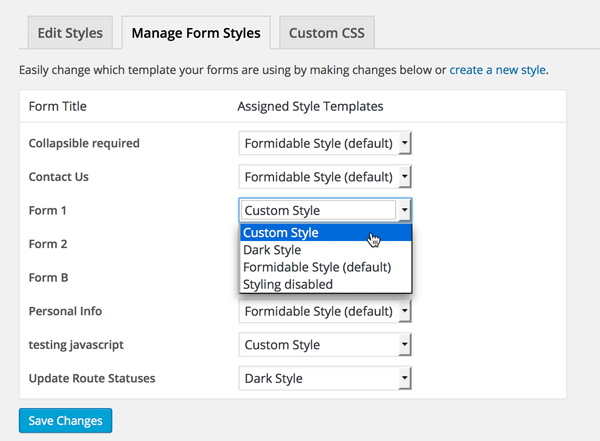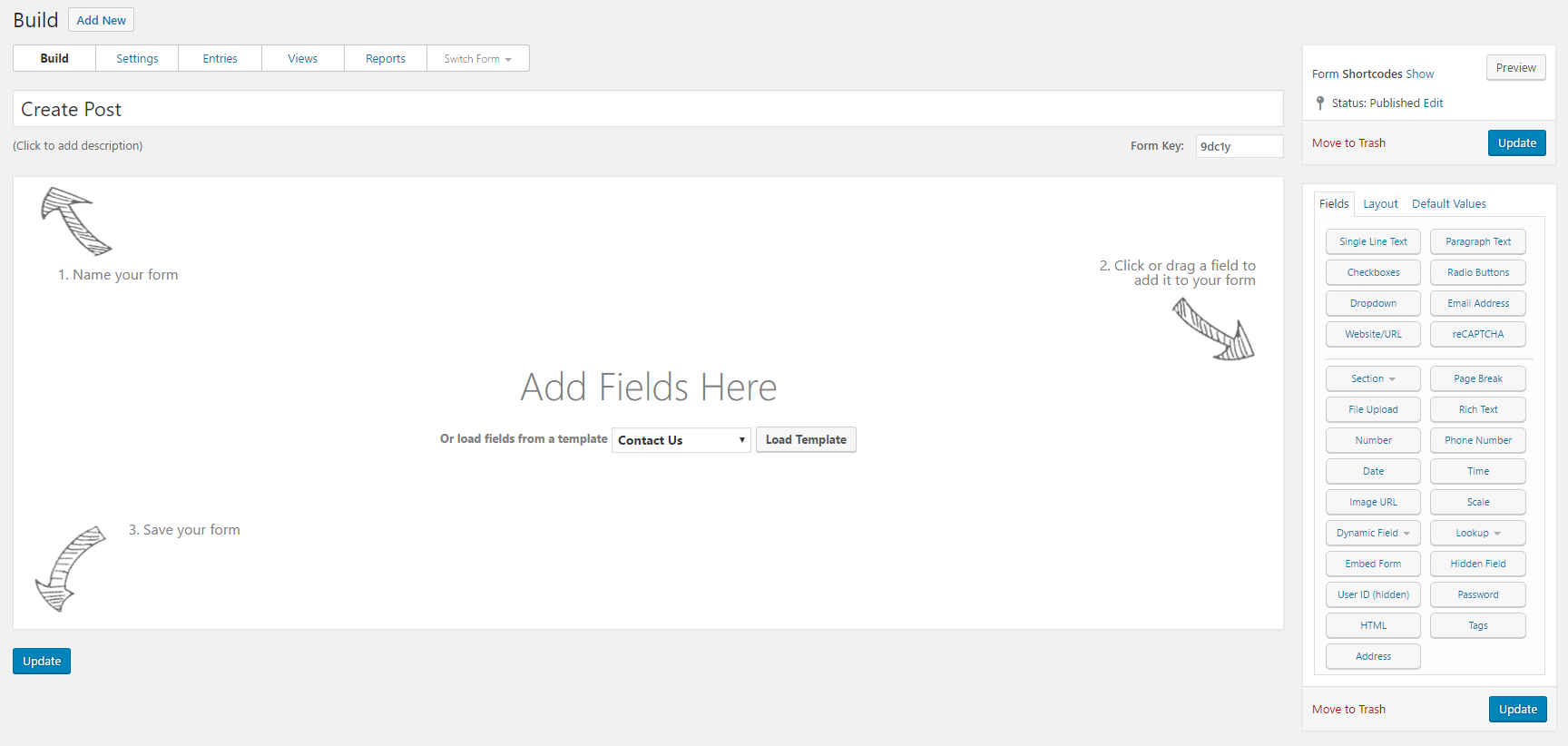 The other thing is how easy they're to customize and personalize.
Drag and Drop form builder: This is awesome and pretty much self-explanatory, easily drag a field you can think of onto the board, change the position, width, alignment of fields with just a few clicks.

Cons: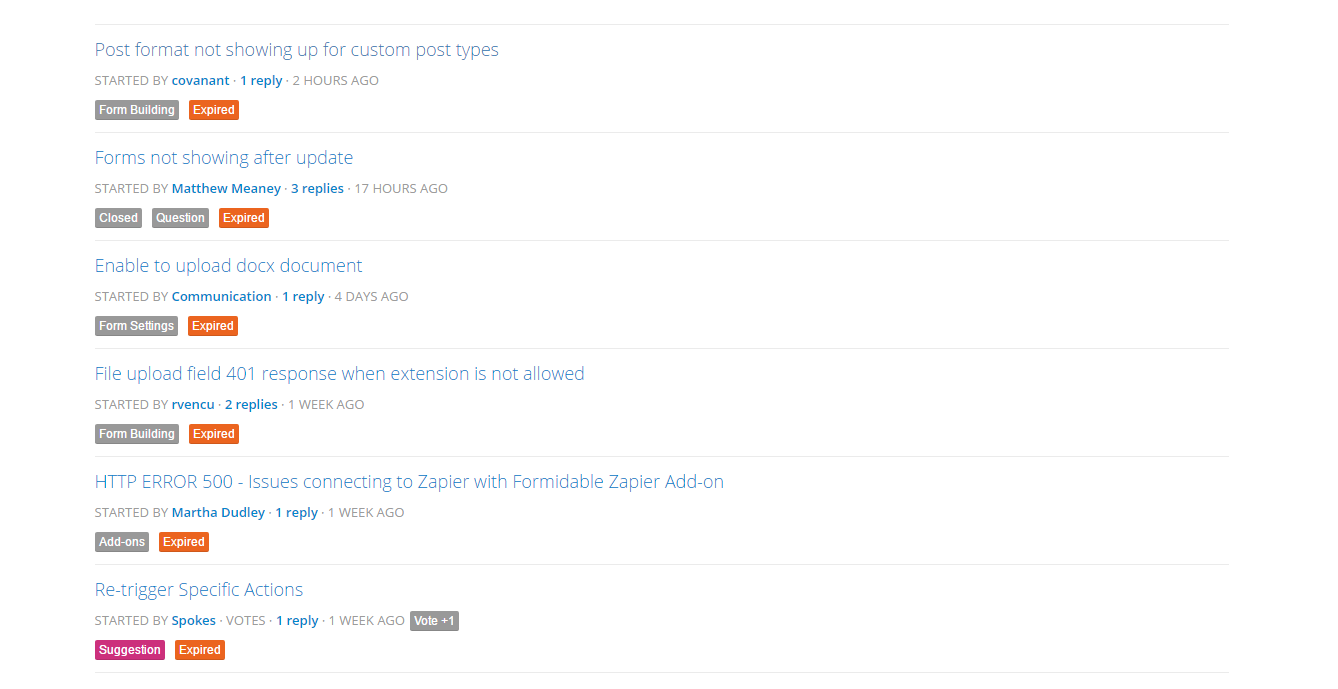 Pricing: The cost of the plugin isn't a big deal by itself in comparison to other popular premium WordPress form builder plugins and once you buy it, you always have access to it, the problem lies within the support side of it.
After your first year of support expires, you have to renew it, which is not uncommon among premium plugins but the cost of the support is like you're paying for the plugin all over again.
I have the small business version so to get support every year it costs me $119.40, while the plugin cost me $199.
To some, this is not a big chunk of money but to most of the small one-man shops using WordPress to run their business, this is a big deal.
Support: Now I already talked about the pricing in the pricing part but there's more, what if your support has expired?
You have a minor question, search results have brought back nothing, so you submit a ticket.
You can forget about getting any timely response if any, you'll have to pay for that.
Adding insult to injury, if you asked a question and already got an answer for it while you had an active support license, if the answer was linked to something premium, you can forget about having access to that once your license expires.
That's unacceptable…

Furthermore, the user experience of support leaves much to be desired, seeing a big "Expired" label next to all the users that don't have support is a terrible user experience.
As an Experience Designer, it pains me to see that.
I don't know what that's doing for their conversion maybe it increases it, I'm not sure but from a user stand out, that's a very uncomfortable and negative experience.

Pricing and support are really the only two pitfalls of this plugin, a great plugin, something that I use daily on my own sites and my clients.
I'm too integrated to make a switch now but if I could start over, I probably would've gone in another direction.
Now if the pricing is not a deal-breaker for you then you'll be getting one of the best WordPress form builder plugins out there.
If it is, I'd recommend shopping around a little more.
Thanks for checking out my review, please comment and leave your rating below.