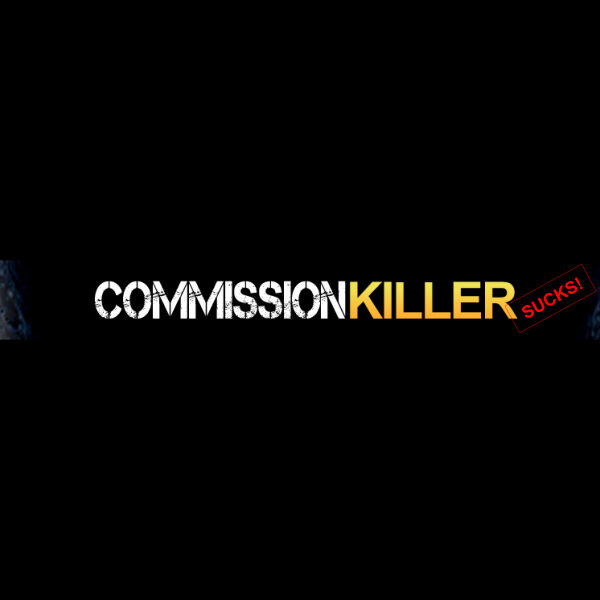 Commission Killer
Content -

0.1/10

Usability -

0.1/10

Support -

0.1/10

Pricing -

0.1/10
Commission Killer Review – Stay Away From This Product

I really fucking hate internet marketers and their bullshit, week after week these shitty products keep coming down the pipeline each of them calling all the other internet marketing products garbage.
I'm going to give you a review you won't find anywhere else – a real one. Commission Killer is just another one of those bullshit plug and play products where they say you don't have to do any real work, there's usually about 10 of those every year.
So here's what it does in detail:

You enter a keyword and your affiliate links and then click a button.

The software will automatically build WordPress websites for you around each keyword you provide.

The software finds keywords for you and loads them into the site.

It also finds the hottest products on ClickBank and places them into your site
Pardon me while I gasp at the sheer originality and epicness (Not a real word) of such a feature -_-

That's basically it guys, not much more to it than that – oh and the product is not $46 guys, that's just the entry price followed by two upsells (I hate that shit) listed below.
Virtual Assistant Cash Creators ($146) – In this, you will get one of his personal super profitable copy and paste campaigns every week; complete with related niche PLR articles and SEO intelligence. I will highly recommend you to buy this upsell.
Turbo Traffic Toolkit ($77) – This upsell as the name says, offers you traffic generation software and training materials which you can easily use to increase targeted traffic for your affiliate campaigns. Since it is an affordable upsell, I will recommend you to take it.
In other words, the real product actually costs $269, for bullshit. For that type of money, you can go purchase a real information guide on how to really make money on the internet.
This is not a real way to build a business and anyone who tries to market this industry as a plug and play, 1 click and your done, sit back and wait for the money – is an asshole.
Do you think a year from now this product or the crap it creates will be something you can call an actual business? No, it won't!

To build a real business like what I've done with the Covenant Media (Totally shameless) takes real work to have money coming in every single month without fail…
I'm glad ClickBank is so great with refunds, I always buy these products to see what they're about so I can give you guys real reviews because you won't find a single site giving one.
Keep your $269 or if you already purchased it get a refund, ClickBank is known for giving very quick refunds no questions asked which is good since they have so many shitty products.
Stay away from this garbage, no affiliate links here. I only promote real products. I have no interest in making money recommending shit products

Deuces!