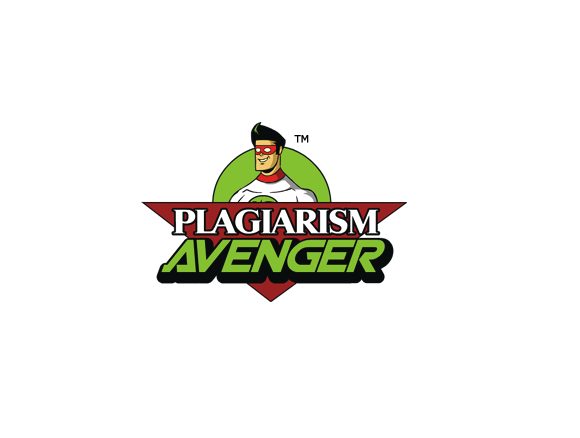 Plagiarism Avenger Review – WordPress Content Protection Plugin
Can Plagiarism Avenger Help You Fight Back Against Content Theft?
Written by: D E Bradley
Content writing and blogging can be a great source of income and it is attractive because of its accessibility. Unfortunately, this accessible nature has led to a large number of website and blog creators seeing their unique and personal content stolen and losing precious money and rankings as a result. If you find yourself in this situation, it may seem that all your hard work has gone to waste and there is no solution partly because of Google's method of ranking by authority over origin but there is a potential solution. Plagiarism Avenger is a tool that claims to be able to help content writers regain control and ownership and fight back against these thieves. This Plagiarism Avenger review will look at the program's purpose, benefits and disadvantages to see whether it could really help you in your own fight against copied content.
What is Plagiarism Avenger and how can it help?
Plagiarism Avenger, which was recently created by Mark Thompson and Neil Napier, is designed to provide website owners of all abilities with a simple, affordable tool that can combat content theft and give power back to writers. It is impossible for writers to keep physically checking for thieves on Google searches so it makes sense to have an automated program such as this do the work for you. As well as literally disabling the ability to copy content from a blog or website, Plagiarism Avenger tracks down the thieves and lets you take action so that you can rise the rankings once more and continue to make the income that was being lost.
What are the benefits of choosing Plagiarism Avenger over another content protecting program?
It would be easy for this Plagiarism Avenger review to focus on the low cost of this product, particularly when so many other programs come with big fees that struggling website writers cannot afford, but there are other advantages to buying Plagiarism Avenger besides its cost-effective nature. This plug-in offers users a unique license code and a membership area for better personal support and it contains a range of useful features to help make tracking and locating content thieves even easier. Some products focus on just one search engine and Google rankings but Plagiarism Avenger searches through multiple engines to collect even more data about your content, which it then presents for you in a detailed archiving system. In addition to this, this program includes a rare DMCA action module so you can take action against the content copiers that are found and it also uses email alerts to help you respond even faster.
Plagiarism Avenger Plugin Demo
What are the downsides to buying Plagiarism Avenger?
This product is by no means revolutionary, nor it is 100% perfect, and the idea that you can use this software to rise straight to the top of the rankings may be a little too optimistic. There are no major problems with the concept or execution but buyers should be aware of the limitations with the lower priced package and the issues that have been raised with the adaptability of the "uniqueness setting". Buyers suggest that this feature is generally set to around 70%, which leaves a lot of room for vaguely similar copies to slip through the net, and while the website claims that this slider can go as low as 25%, it seems that some users may be unaware of this benefit. When it comes to the price, do not simply assume that the $17 model is the best deal because you can only receive unlimited coverage and updates for multiple sites if you purchase the $27 version.
The final verdict of this Plagiarism Avenger review: is it a worthwhile piece of software?
There are a number of similarities between Plagiarism Avenger and other programs and even though the automated nature and search engine support are great features, they are not exactly unheard of. Having said this, there are two crucial features that stand out and make this a must-buy product for many the cost and the sense of justice that can be provided. The main difference with this software is that not only can you identify the thieves taking your work, you can also take action against them with the DMCA module and do so at a fraction of the cost of other products. With a price tag of just $27 and a risk free, 30-day money back guarantee, this simple, beneficial product is recommendable for anyone wanting to scare off content copiers for good.