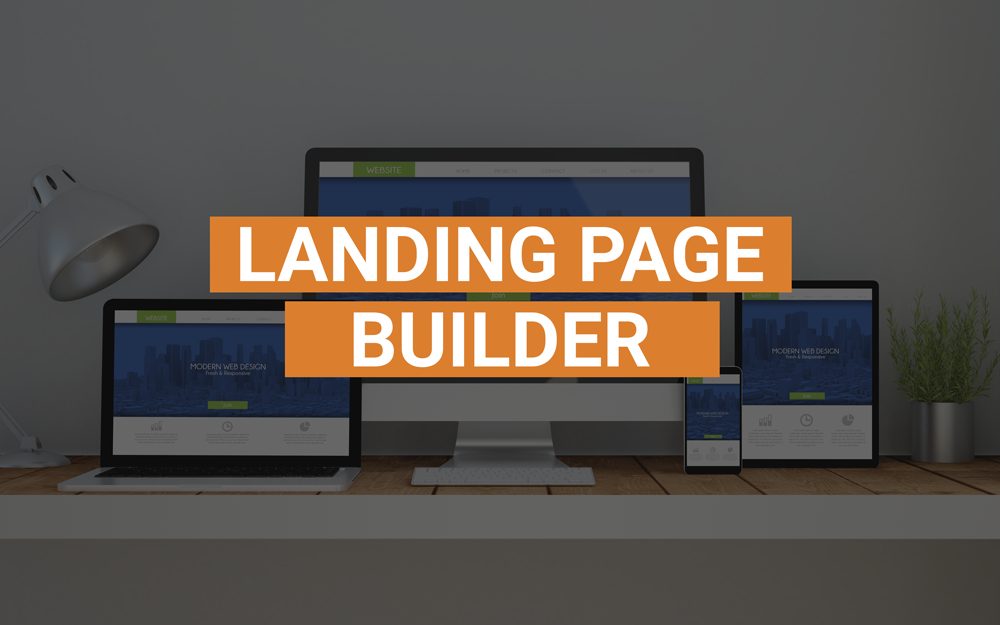 Landing Page Builder 101: The Ultimate Guide
A look at some of the best landing page creators
Landing pages are proven to be effective for selling (and pre-selling) digital and physical products, both vendors and affiliates need a good landing page creator.

Pre-selling is often overlooked when product creators set up their site to sell their product, affiliates, on the other hand, have known for years that landing pages increase conversion rates and thus have always looked for easy ways to deploy a lot of landing pages very quickly.

Affiliates don't have the luxury that vendors do by relying on the actual product site itself, and that's why vendors end up leaving money on the table.

Affiliate marketers often deploy multiple landings pages to see which one performs the best (split testing)

Vendors should be doing this as well, just because you own the product doesn't mean it's selling as much as it possibly can, vendors should also setup multiple landing pages for their product and drive traffic to those pages, monitor the traffic and then see which pages are performing the best.
The Problem With Landing Page Design
Landing pages are easy to build, due to the fact that they don't require an excessive amount of content on the page, just the benefits of the product and a call to action.

But once you've decided to scale up and start deploying multiple pages, this quickly becomes a problem even when using a CMS like WordPress. This is where a landing page creator tool comes in handy.
My Picks For Best Landing Page Creators Available
Check em out.
1. Unbounce
This is one of the most well-known landing page services among marketers, they were one of the first companies to take all the hassle out deploying multiple landing pages in minutes without any technical knowledge.
Unbounce works with many different 3rd party services like MailChimp, Salesforce, Campaign Monitor, Hubspot, AWeber and dozens more.

2. InstaPage

I really like these guys, as a web designer and intermediate programmer, I like services that give me the freedom to go into geek mode from time to time.
InstaPage is one of the services that do that very well, they offer the point & click, drag & drop for those not looking to for any kind of geekiness (made that up), but also allows manipulation and adding of HTML and JavaScript.

It's free to create your first landing page, if you want more then you have to open your wallet.

3. PageWiz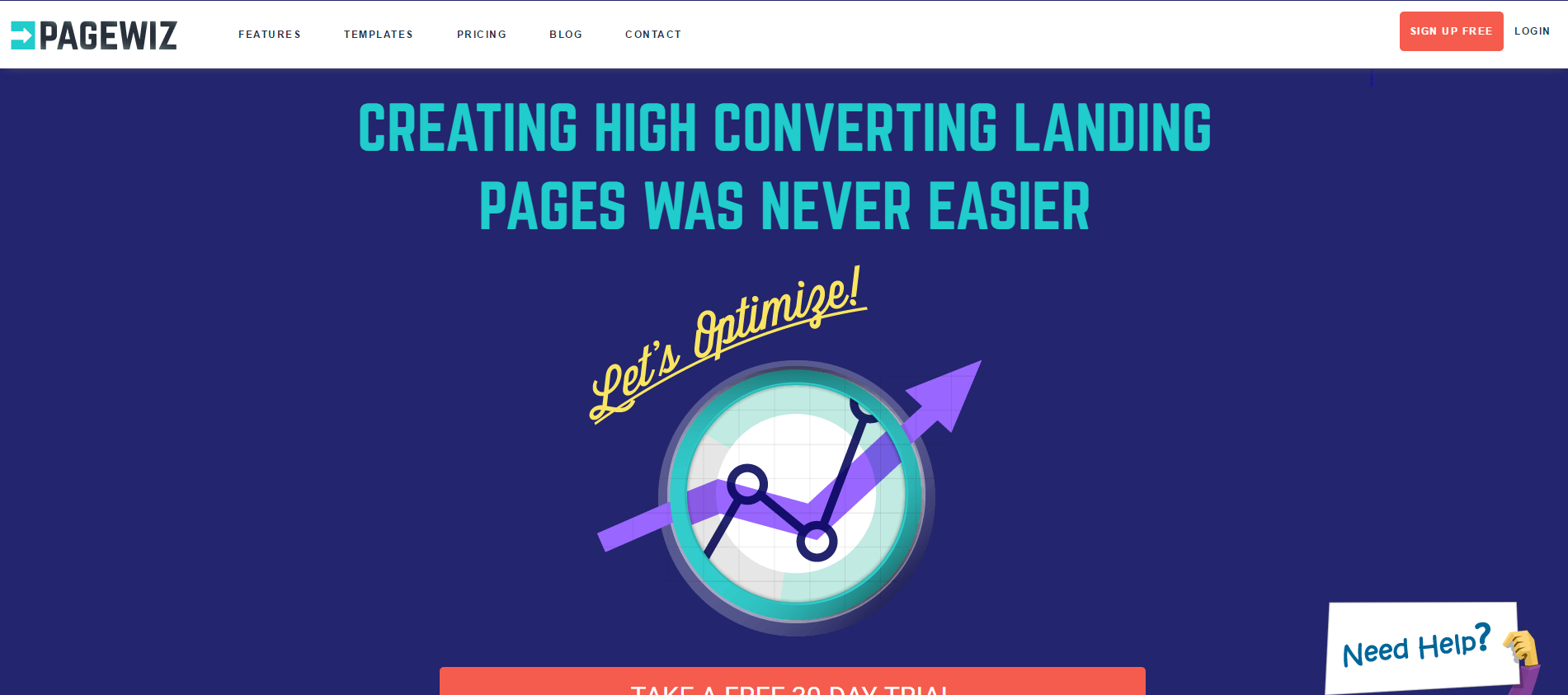 Just like most other landing page services, this one doesn't require any technical knowledge and is integrated with numerous 3rd party services like SalesForce, Aweber, GetResponse and more. With PageWiz your ability to manage your leads, views statistics and much more.

4. Landingi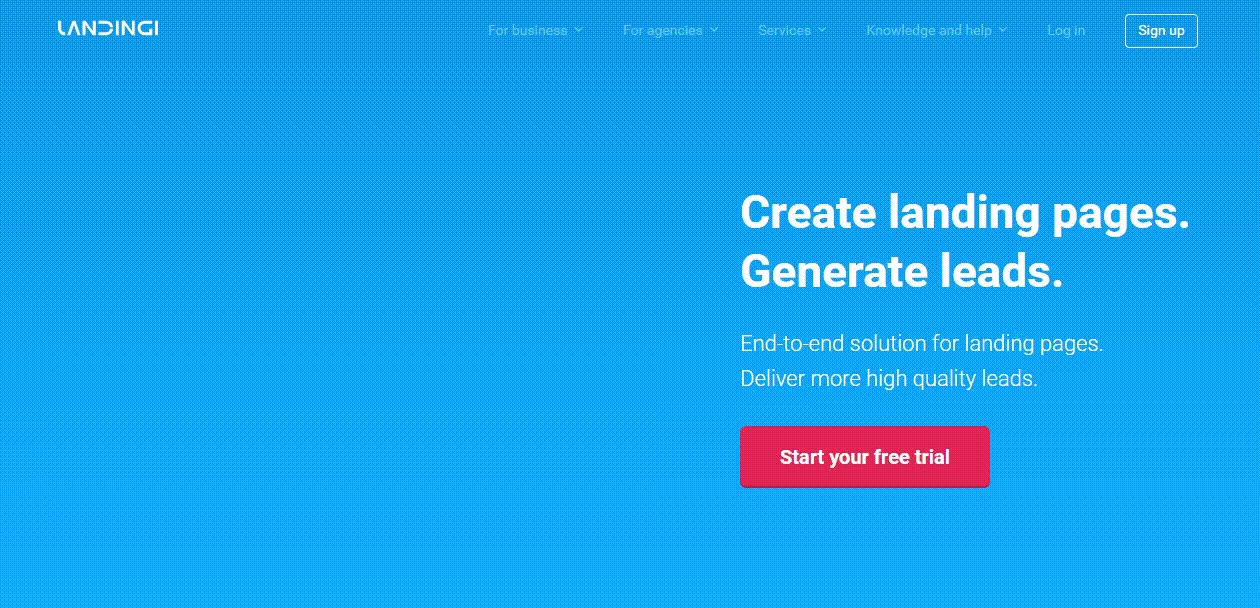 The folks at Landingi are doing some really cool stuff, of course, they do all the obvious things you'd expect from a commercial landing page service but they have a few things that set them apart. For one they have some great looking landing pages, real top notch stuff.

Another cool feature is the fact that you can integrate your landing page directly into your Facebook page for your business.

5. OptimizePress
Are you a WordPress user and lover like myself? Well, OptimizePress is the tool for you, it's not a service but a WordPress theme that acts as both the landing page and management tool for your leads, stats and more.

6. LanderApp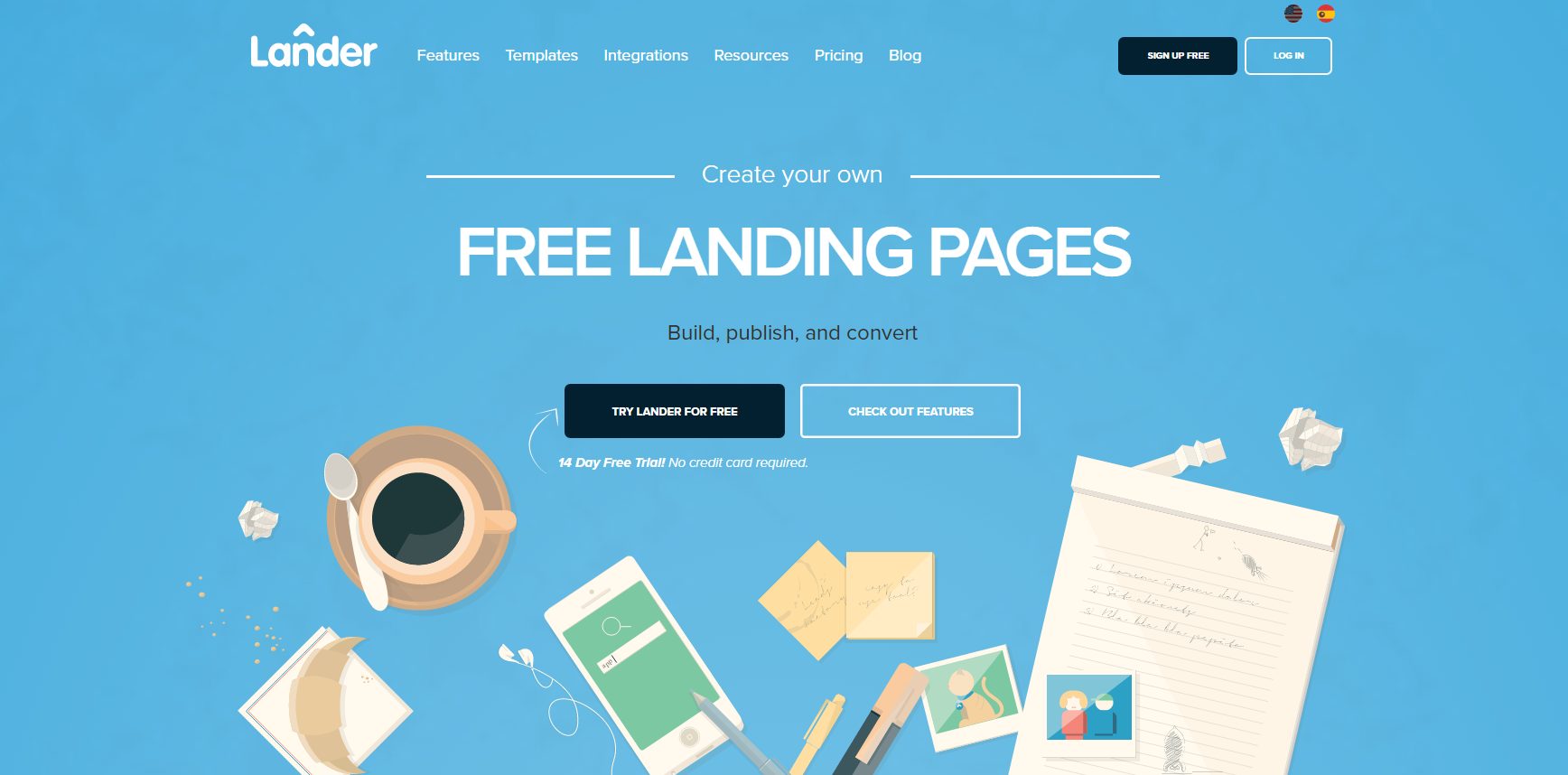 It's just like the name says, it's an app. A landing age web application to be more exact,

Conslusion
That just about wraps this list, it's been proven the landing pages increase conversions for pretty much any type of business, so it's not a question of if you need this, it's just a matter of which service you should choose.
Hopefully, this list makes your search easier.

Thanks for reading.