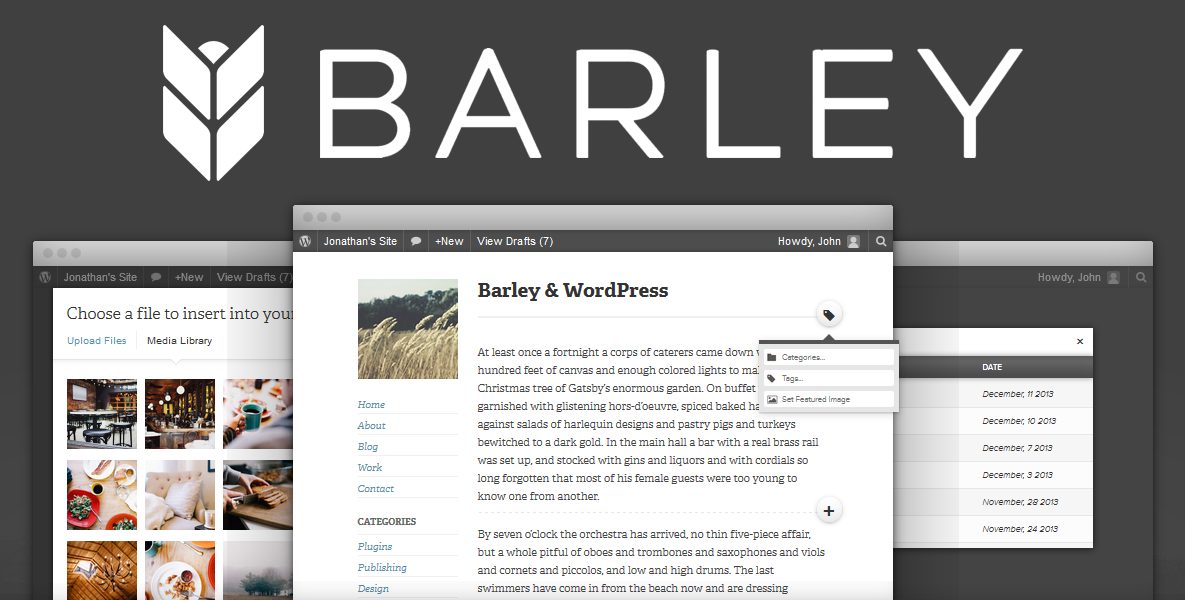 Barley – A Smooth WordPress Frontend Content Editor
I remember a time not too long ago when I would have to dig through pages of search results to find a WordPress frontend content editor plugin that would allow me as well as users to easily edit content on the front-end of WordPress.
Back then we weren't asking for much, just to be able to do it was good enough.
These days though you don't have to look too far the find a wide variety of front end editors. Some allow you to modify layouts, upload media, edit content, while others even give you the ability to publish posts.
As more of these tools are released there will be more options to find something that specifically fits your needs.
Introducing Barley, The Latest WordPress Frontend Content Editor
Barley brings the easy to use inline content editing experience to WordPress-powered site no matter the theme. It allows you to edit blog posts, pages, add images and videos from YouTube, edit tags, categories, featured images and more. In addition, you can also view and edit drafts from the front-end of your WordPress site as well.
The Major Benefits Of Barley
Create & Edit new pages and posts inline
Access drafts on the front end
Add images inline from library
Embed videos from YouTube, Vimeo & More
Set post tags & featured images
Set page parent & page templates
Publish from the front-end
Delete from the front end
Edit existing Custom Fields inline
WordPress Multi-site Support
Snapshots of the Plugin
As far as front editors go, Barley does a great job at a most front editing, and it works according to the default user roles & capabilities built into WordPress which makes it easy to control what users have the ability to the make edits on the front-end.
This is a premium plugin so you should look around first before committing to the first thing you see, if you've seen the others and your still not sure then Barley is a great option.
Get Barley