Usability -

8/10

Features -

9/10

Support -

7/10

Pricing -

10/10
OneSignal Review – The Best Web Push Notifications Platform
With a headline like that, you'd never guessed that just a year ago I was throwing shade at OneSignal on Twitter. A year later, this OneSignal review is mostly praise.
I don't quite remember what happened originally. I was having a hard time setting up OneSignal web push notification service via their WordPress plugin for my site Mixtape TV. This resulted in me opting to go with Roost as my solution.
With the launch of Site Build Studio, for whatever reason, I gave them another shot (probably because I'm not completely happy with Roost) and everything has been working great so far.
OneSignal Review
Although I've been happy with OneSignal as the web push notification solution for this site so far, there are some things I'd like to see improved, so let's start with those first.
Cons
WordPress Plugin: Although the plugin has a lot of features and is very useful. It's lacking in the one area that matters the most. It didn't have a dedicated area to send out notifications. To do that you'll have to sign in to the OneSignal app.
Categories: Roost has a feature where each of the WordPress categories automatically gets a segment created in the service. This gives users the ability to choose which categories they want to get notifications from. This a very useful feature.
That's just about as bad it gets for this OneSignal review, it's pretty much all smooth sailing from here on.
Pros
Free: I'm still trying to figure out OneSignal's business model because the service is completely free. How is that possible? They do offer premium support but other than that, as far as web push notification is concerned, it's free!
Web & Native: Not only do they support web push notification but they also offer native push notification for various platforms. In fact, that's how they started out. When you consider where WordPress is going in the future which is inevitably progressive web apps, which will also be packaged as native apps.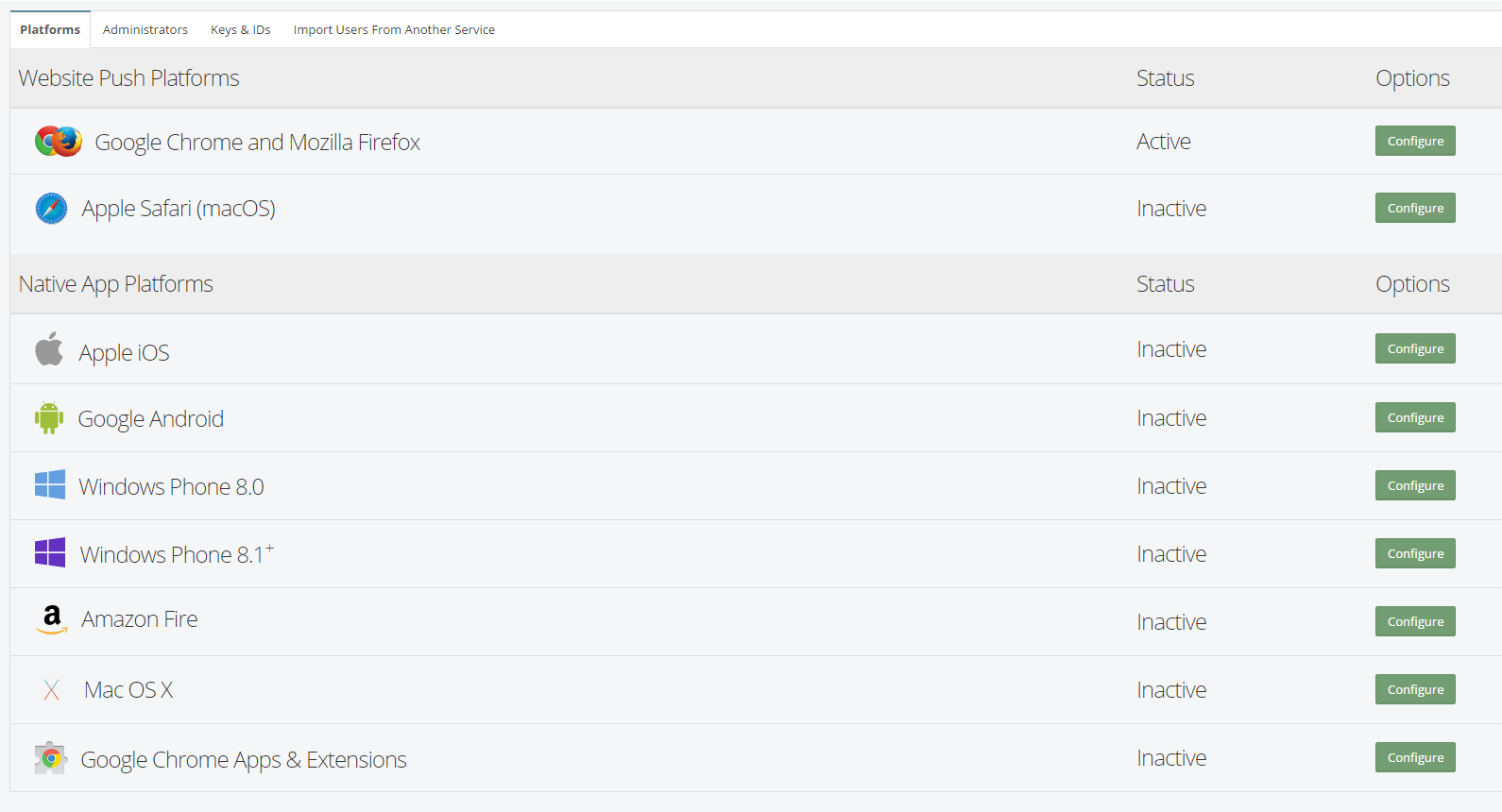 Having a single platform that supports both web and native push notification is invaluable.

Features: The more I explore the feature set of this service the more I'm impressed. Just the WordPress plugin alone is loaded with options to customize your notifications, notification button position, customized auto messages, pop-ups and much more.
Post Notification: Although OneSignal doesn't have a dedicated area within WordPress to send out push notifications. It does, however, have an option to send out a notification when you publish a new blog post.
Additionally, it also supports custom post types, so if you're like me, with post types for videos, portfolio, reviews etc. This is a very convenient feature.
Templates: This is one of those things you didn't even think you needed until you realize it was a thing. I didn't know you could automate some of the things you can for push notifications, the type of things that are more commonplace in email marketing platforms.
New A/B Test: Again, yet another feature that is more commonplace in the world of email marketing. You can test different messages with different users by using various segments.
Conclusion
They're actually quite a bit more pros to using this service but I don't want to overdo it. As far as web push notifications are concerned, I recommend One Signal over all other services currently in the marketplace and they're a ton of them now.
Thank you for reading, leave your comments, reviews, and ratings below.